Wellness Cafe,
The Wellness Cafe is a young community that is intentionally being created as an alternative mental health hub. As a community, we follow Love and express our skills and abilities in helping others. The wellness cafe is a non-profit lifestyle revolving around mental health, emotional healing and spiritual development. We live where we work, learn grow and play unifying the various living spaces. We live to serve in love the people of our community with alternative mental health practices.
Chris Russell, BA Psych, high honours, RCC – Counselor/Therapist
I am a private practice counselor/therapist serving people in the Vancouver area, British Columbia, as well as online for people anywhere. As your therapist, it is my priority to create a therapeutic atmosphere that promotes growth and positive change for you. You are treated as a person, not the label used to identify your mental, emotional or spiritual challenge.  I look forward to working with you to help you over come challenges and realize your goals. Therapy is a process that can move you toward being the healthiest version of yourself and living the life you desire.
Treatment Approach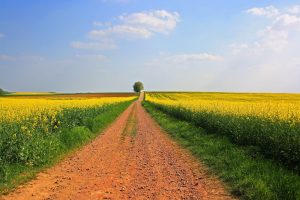 I use a variety of approaches to address my clients unique needs. Many successful treatment plans will utilize a foundation of compassion focus therapy, imago relationship therapy, transpersonal therapy, then quickly move toward a tailored treatment plan and approach that includes exercises and tools to help sustain the growth experienced in regular therapy.
Additionally, there is a growing body of research that supports the practice of self-compassion and mindfulness in psychotherapy. Neuroscience research reveals individuals that practice these techniques are happier, more resilient, and better equipped to heal painful memories from the past. It is my honor and mission to help you move past what's blocking you from reaching your full potential individually, professionally  and in your relationships.
"What lies behind us and what lies before us are tiny matters compared to what lies within us."

– Ralph Waldo Emerson
Education & Credentials:
License #:
License State:
Practicing Since: 1996
Education: My formal education is at SFU, completing my BA with honours in clinical psychology. I continue to educate myself through books, seminars and courses. I have done and continue to do research and publish book, essay and more in psychology, consciousness, relationships and spiritual awareness.